Endless Emotion's or EEC cattery is a small family and at the same time professional cattery situated in France in Nouvelle Aquitaine, Poitou-Charentes | Limousin. We breed mostly Exotic shorthair and Persian. Our passion with Exotic Shorthair breed started at 2015 with my our diluted calico exotic shorthair girl Filo (Auld Brig Filoméne Breizh). I fall in love with exotic shorthair, it is the Best Breed for me! Here is some facts and personality look of the Exotic Shorthair.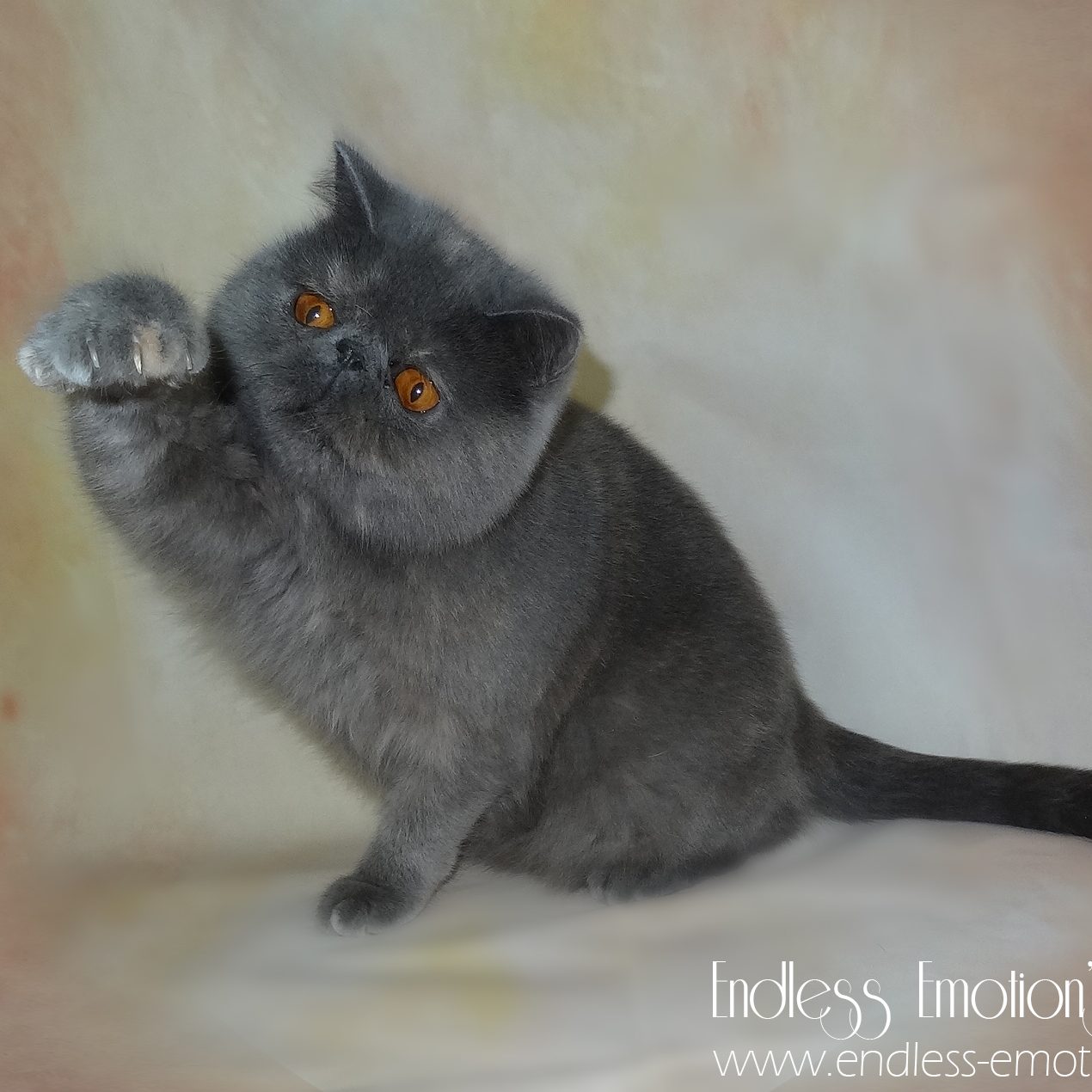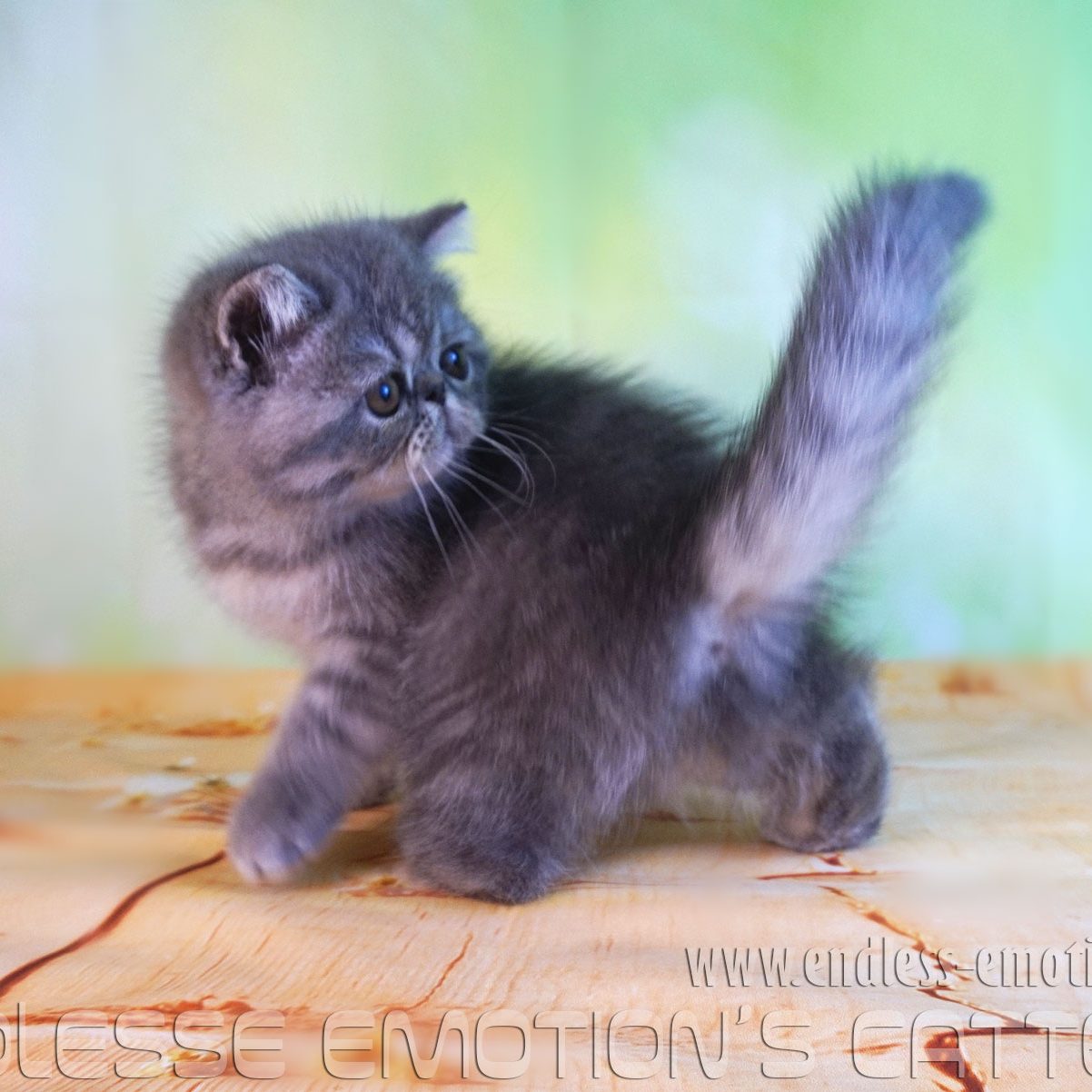 If you love the look of the Persian but can't face the thought of daily grooming, consider the Exotic Shorthair. Developed through crosses between Persians and American Shorthairs, plus Burmese and Russian Blues, he has the look of the Persian but with a short, plush, easy-care coat. Here's what you need to know if you're considering acquiring an Exotic Shorthair.
The lazy man's Persian, as he is sometimes nicknamed, is as squeezably soft as a package of Charmin.  He has the sweet, gentle face of the Persian, as well as the same body type, but is somewhat livelier, a nod to his American Shorthair heritage. He will play endlessly with a fishing pole toy and plot how to get access to it when you have put it away. For the most part, though, he loves to be a lap cat and has an easygoing and undemanding personality. The Exotic communicates with his expressive eyes and his soft, melodious voice. He is adaptable and will enjoy living with any family as long as they love him.
The Exotic Shorthair has an exceptionally gentle, kind disposition that is virtually identical to that of the Persian. It is placid and dignified, but also can be curious, fun-loving and playful. This breed is friendly to other cats and to dogs, as well as to people. Exotic Shorthairs do not enjoy being unattended for long periods of time. When they must be left alone, many Exotic owners leave a radio or television on, so that their cats feel less isolated. The Exotic Shorthair tends to show more affection than many other short-haired domestic breeds, without being annoyingly demanding. This is an easy-going, quiet cat, whose voice is rarely heard. The Exotic Shorthair is sweet, calm and unfailingly loyal. The adaptable nature of this breed makes them ideal pets for city dwellers and apartment living. They are especially patient with children.